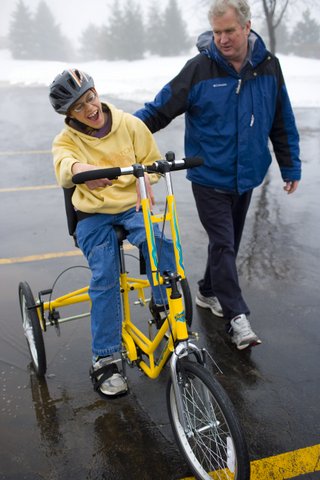 Hal Honeyman
Hal Honeyman has found his purpose changing the lives of people with disabilities through adaptive cycling.
After many years working in all aspects of cycling, the birth of his triplets Jacob, Clare, and Emily changed his life. Jacob has Cerebral Palsy with multiple challenges. What started out as a way to get Jacob riding with his family has given freedom to thousands of people of all ages.
Hal has seen first hand the impact that something so simple as riding a bike can make with someone who could not otherwise ride.
Hal has received many honors from groups like Wounded Warrior Project, Regis Philbin and Hallmark Heroes, Red Cross Hometown Hero's, and the Davinci Award for Universal Design. All of that is minor compare to the satisfaction of enabling someone to ride a bike.