<iframe src="https://www.facebook.com/plugins/video.php?href=https%3A%2F%2Fwww.facebook.com%2Ftaylordurdenkxxv%2Fvideos%2F2248373008513967%2F&show_text=0&width=560" width="560" height="315" style="border:none;overflow:hidden" scrolling="no" frameborder="0" allowTransparency="true" allowFullScreen="true"></iframe>
Family starts foundation to promote wheelchair accessibility
WACO, TX (KXXV) -A Central Texas family is starting a new foundation to bring more accessibility to others in wheelchairs.
Jody and Melissa Copp have been navigating what it looks like for a family to have two children who use wheelchairs and walkers.
"We've navigated this world for a decade and we have gone through just about every hardship imaginable," Melissa Copp said.
Family With Sons in Wheelchairs Gets Renovation From 'Fixer Upper' and Tim Tebow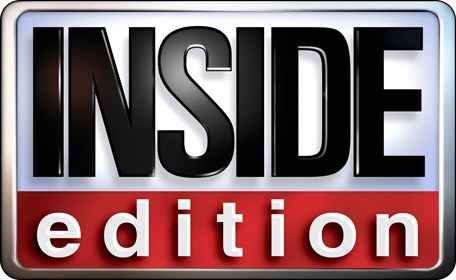 A family with two disabled sons had the home makeover of a lifetime when Chip and Joanna Gaines of HGTV's Fixer Upper made their home wheelchair-accessible, but the generosity didn't stop there. Little did the Copp family realize, they would also have their mortgage paid off, thanks to the show's many fans. InsideEdition.com's Leigh Scheps (http://twitter.com/LeighTVReporter)
Inside Edition – Published February 5, 2018
'Fixer Upper's' Chip and Joanna Gaines team up with Tim Tebow, Laura Bush
"Fixer Upper" fans will be delighted to see two guest appearances on this season of the hit HGTV show.
On the Jan. 23 episode, the Gaineses get help from a very unlikely guest: Former first lady Laura Bush.
Wish Wednesday: Make-A-Wish and "Fixer Upper" Put Together Dream Backyard
LUBBOCK, TX – Fans of HGTV's "Fixer Upper" aren't the only ones tuning in to see this house renovation. Dozens of Make-A-Wish volunteers from around the state and in Lubbock hosted watch parties as they anxiously waited to see Calan Copp's dreams come true.
Calan and his little brother Lawson use a wheelchair and other specialized tools to get around every day.
"So both Calan and Lawson were born with very rare mitochondrial disorder that affects their ability to stand and walk on their own. It's not only life threatening, but it affects all their major organs in their body," said mom Melissa Copp.
Melissa asked Calan what he would have if he could have anything in the world.
"He told me he would love to one day have a backyard where he could play with all his friends with every ability. The home we were living in just didn't have that capability," said Copp.
<iframe src="https://www.facebook.com/plugins/video.php?href=https%3A%2F%2Fwww.facebook.com%2Fkwtxnews10%2Fvideos%2F10156183192095742%2F&show_text=0&width=560" width="560" height="315" style="border:none;overflow:hidden" scrolling="no" frameborder="0" allowTransparency="true" allowFullScreen="true"></iframe>
The Copp Family on KWTX – News 10
FIXER UPPER: This family won over the hearts of millions on last week's episode of "Fixer Upper." Days after it aired, fans paid off their mortgage. Today, the family did their first live interview since the life-changing renovation with Julie Hays KWTX. Check out their appearance on "Midday with Julie." #fixerupper
KWTX – News 10 | Published on February 5, 2018
<iframe width='640' height='480' frameborder='0' allowfullscreen src='//player.ooyala.com/static/v4/stable/4.22.11/skin-plugin/iframe.html?ec=x3eTNyZTE6h-qOfarqp5cG_w7RHNxcnW&pbid=fe7115c8ebbd451b868b8060c9c54701&pcode=F2ZWMyOqUNfKt2gDnNzuvn0ZkZTI'></iframe>
Copp Family's Experience with Little League Challenger Division® Shines on HGTV's Fixer Upper
Tim Tebow, Chip and Joanna Gaines, and a whole lot of support from the community. That's what the Copp family from Waco, Texas, has experienced after starring on the HGTV show Fixer Upper that aired in January.
we invite the media to Get in touch
We appreciate any avenue that we are able to get the word out to families facing the same challenges and the community wanting to help spread the word.