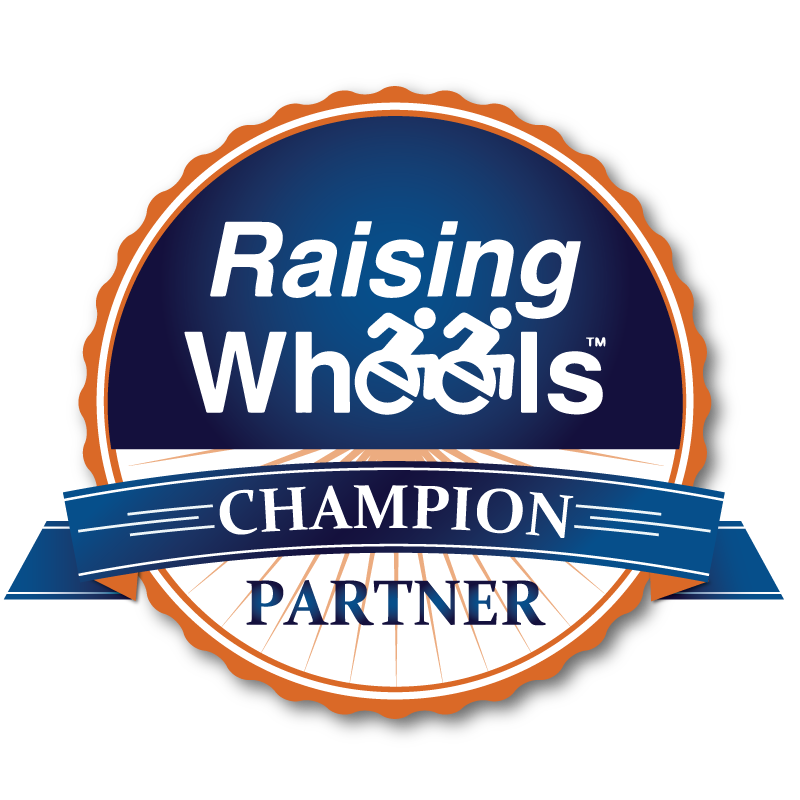 BENEFITS OF BECOMING A Champion PARTNER OF RAISING WHEELS™
Your logo and the link to your website featured on the Champion Partners Directory of the Raising Wheels™ website.
Receive the Champion Partner logo to feature on your website and link to the Raising Wheels website.
Permission to use the Champion Partner logo in any of your marketing materials, showing your participation in the movement for accessibility, while an active champion.
Have the opportunity to advertise on the Raising Wheels website, in the blog, and other additional marketing outlets. Only Champion Partners can advertise with Raising Wheels.
Join us in the movement to substantially increase accessibility across the nation, both in homes and public places, while we bring inspiration to all who come to understand the strengths that come from life with special abilities.